I believe Nature based practices will become a major force in the health and wellness sector in the near future. Its hard to understand how this simple practice could have such far reaching positive effects in your life until you experience it first hand. Say yes!
Experience it for yourself.
The Guide Opens the Door.
The Forest is the Therapist
It is now widely accepted that time in Nature is good for us… but there is so much more to it than that. Forest Therapy is a practice that encourages us to remember how to live in balance, harmony, and deep relationship with our self, each other, and the entire more than human world.
Together we create a safe and creative space where we can practice dropping the old attitude of human dominance and grow into a new relationship of respect and responsibility with all life.
Together we build habits that support us off the trail as well. Habits like awareness, presence, openness and observation.
A Guide Makes a Difference
A guide's purpose is to lead you into new territory… lead you into a deeper experience, even on a trail that may be familiar to you.
A guide minimizes distractions and encourages focus so you get the most out of your experience.
A guide assists you to open all your senses (even those beyond the usual 5) and this in turn opens you to experience more on the trail than you thought possible.
A guide supports new, embodied experiences instead of collecting more details and additional facts.
A guide leads you into a deeper and lively reciprocal relationship with the more-than human world.
A guide witnesses and validates your discovery, wonder, and awe.
A guide embodies a respectful, relational, inclusive, and resilient attitude of reciprocity and gratitude towards all elements of life.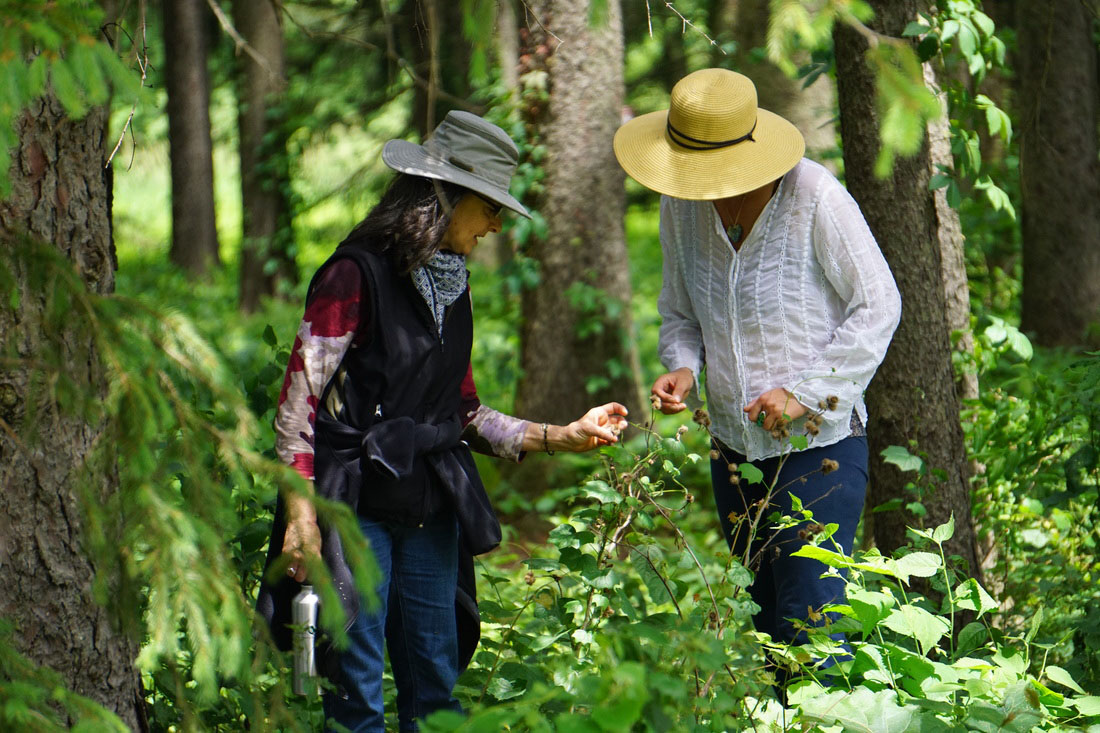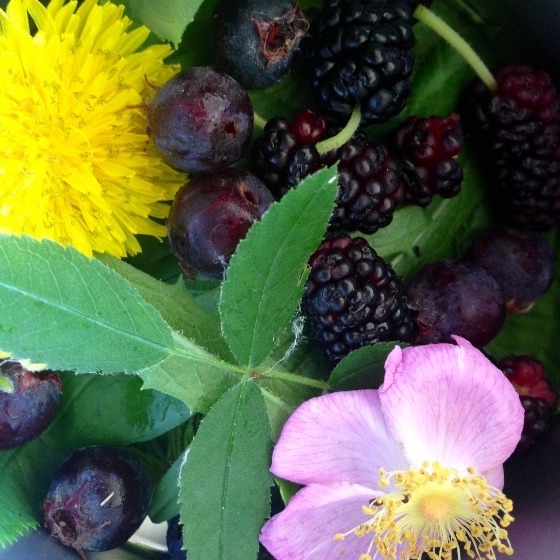 Science Agrees: Nature is Good for You
Proven benefits a regular Forest Therapy practice:
✤ Boosts immune system
✤ Lowers blood pressure
✤ Reduces stress
✤ Improves mood
✤ Enhances focus, even in children with ADHD
✤ Accelerates recovery from surgery or illness
✤ Increases energy level
✤ Improves sleep
And…expands our heart as we shift into a vibrant, resilient, relationship of reciprocity with our bioregion.
There is so much research supporting the health benefits we receive from our time in Nature.
Common Questions
What happens to my fee if I cannot attend?
Looking Deeper will not offer refunds for cancellations. If you cannot attend, your fee will be held for any future walk within the calendar year.
Do you cancel due to weather conditions?
Forest therapy walks are wonderful in all types of weather…if we dress for it! Guides make adjustments depending on the forecast and conditions on the planned trail. While it is rare to cancel a walk, there are times when trail conditions change rapidly and the trail may be unsafe. If that is the case, you will be contacted the day of the walk and given a choice for a refund or rolling over your fee to a future walk.
What do I need to bring to the walk?
The most important preparation is to dress for the weather. Be comfortable. Because our slow meandering will not be building up much body heat, you may want to have an additional layer on hand in case you are chilly. Always bring water. Always wear suitable shoes. (Flip flops are not suitable footwear for this activity.)
Some people also bring sunscreen, bug spray and a small backpack and journal. And of course, any personal medical needs like an epi pen or other medication.
What trails do you use?
Looking Deeper has led Forest Therapy walks over the greater Cleveland area. Most are in public Metroparks both east and west side of town and a few are on private land.
We walk respectfully on the lands of the Erie and other original people.
I'm concerned. Can I keep up the pace?
Forest Therapy walks are slow and easy meanderings on an established trail. We typically walk less than a mile less during a 2 or 3 hour walk that includes frequent stops. The focus of a Forest Therapy walk is the experience of immersion into nature while opening our senses to all the elements present. How fast or how far we walk does not come into consideration. If you have specific concerns, please contact me. A few of the trails are paved or suitable for walking aides like walkers or canes. Walks can be customized for special needs groups or a private walk can be arranged.
Peace of mind.
A first aid kit always travels with us. Contact numbers for Cleveland Metroparks rangers and other parks are in my cell phone contact list. I am also certified in Wilderness First Aid in case a need arises. You will be asked to fill out a release form before the walk. The emergency contact information you provide will be with us should the need arise.
Forest Therapy, Forest Bathing, Shinrin-Yoku, Nature Immersion… what's the difference?
There is great similarity between the terms Forest Therapy, Forest Bathing and Shinrin-yoku. Looking Deeper uses term Forest Therapy to apply to specific walks that follow the standard sequence from the Association of Nature and Forest Therapy Guides. The term Nature Immersion is used for longer events that may include Forest Therapy along with other elements.
What is the difference between a public and a private walk?
On a public walk you get to meet and mingle with new folks. Not surprisingly, there is usually an easy connection and sometimes you even discover someone you know!
A private walk is organized by one individual who gathers 3 or more others to join in. These walks could be organized around co-workers, friends, a family celebration, or a group or organization. We can discuss the details and customize the walk to your group.